Announced earlier this month, the new Moto G succeeds the most successful smartphone in Motorola's history. The first generation of the stylish, budget-friendly handset is solely responsible for bringing the manufacturer back in contention in a number of key markets globally.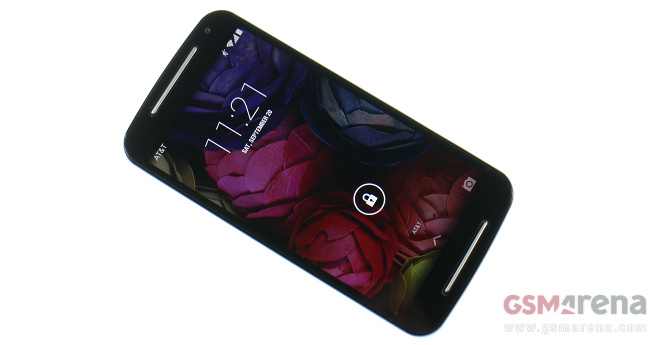 The newcomer has grown in size compared to its predecessor, thanks to its larger display. It also packs a microSD card and a duo of stereo speakers. The latter are a truly impressive feature to see on board, as the starting price of the 2014 Moto G has remained unchanged.
Hardware-wise, the new Moto G packs Qualcomm Snapdragon 400 SoC with 1.2GHz quad-core CPU and a gig of RAM. The display is a 5" IPS unit with a resolution of 1280 x 720 pixels, while an updated 8MP main camera sits in charge of capturing memories.
Moto G (2014) boots Android 4.4.4 KitKat with Google Now launcher. The user experience the smartphone offers is similar to that of a Nexus smartphone.
Check out our Moto G (2014) unboxing video below.
Out review of the new Moto G is well under way. Stay tuned!