Google I/O conference in June shed some light on the upcoming Android L and Android Wear operating systems. Google's presents this year for the developers and press attending the event was an Android Wear smartwatch – people got to choose between Samsung Gear Live, LG G Watch and Motorola Moto 360.
The Gear Live and G Watch were already in production and people who chose them got their presents immediately on site. But what about Moto 360 then? It was promised to ship as soon as the first batch enters mass production.
It seems the time has come. Google is now contacting the people, who chose Moto 360 over the LG and Samsung smartwatches, for shipping addresses. There is even a deadline for replying – midnight PST on September 5. This probably means the Moto 360 will ship later on September 5 to the first lucky owners.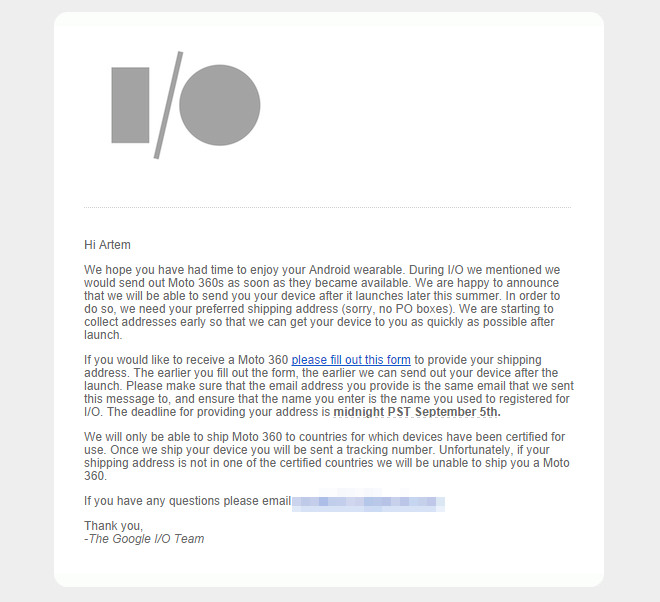 Moto 360 is expected to be fully presented at Motorola's September 4 press event. And with Google collecting shipping addresses until the end of the very same day, the Moto 360 maybe coming indeed very soon. Stay tuned!