We just got a portion of Galaxy S II news for our American droid-loving friends. One of our readers managed to squeeze a few details about the arrival of the coveted smartphone to the AT&T network from a representative of the carrier.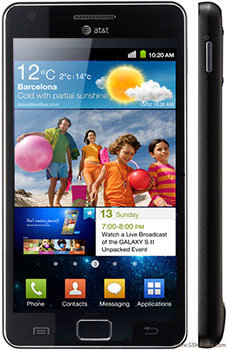 Apparently, the handset will keep its Galaxy S II name, instead of being called Attain as previously rumored. It should appear on the carrier shelves in late Summer or early Fall, with the date 1 September repeatedly mentioned in the conversation. That would put the AT&T Galaxy S II in direct competition against the next iPhone, which is supposed to appear at about the same time.
And just like with the Galaxy S before it, the Galaxy S II will be getting a facelift before hitting AT&T. There's no saying how deep the hardware difference will run, but the exterior will certainly change.
Of course, none of this information has been officially confirmed, so take it with a pinch of salt. Yet, it does seem plausible as retaining the international name for the carrier-specific versions will help Samsung solidify its brand in the US, which is high on the company priority list.
Stay tuned as we'd certainly be covering the development of that one.
Thanks, Shishir, for sending this in.