The just-announced LG G4 flagship is yet to make its way to the customers, but a battery pack has been announced for it by industry specialist Mophie. It promises up to 80% more power and offers added protection from accidental bumps.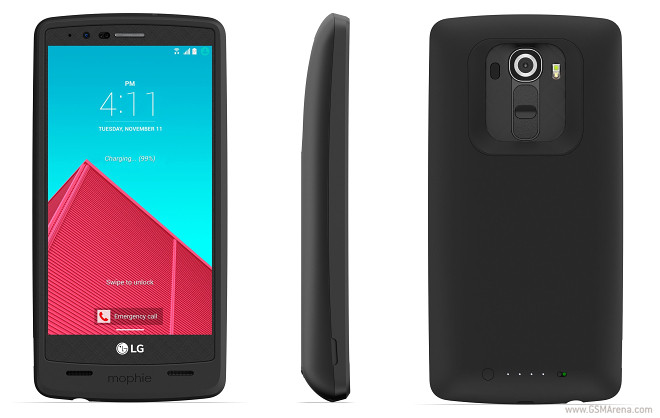 The juice pack has a 3,450mAh capacity and comes in black only, at least so far. It'll set you back a good $100 and is currently on pre-order with estimated shipping in late June.
The battery case brings the overall dimensions to around 157.7 x 75.4 x 16.0mm, a sizable increase from the device itself which is 148.9 x 76.1 x 9.8 mm. The battery pack weighs an additional 101g, making for a grand total of 256g, quite a chunk.
None of this answers the question why you would want a battery case on your LG G4 in the first place, when the device has a removable back cover and a user-replaceable battery. In the time of choices however, more is better.