If you find yourself constantly running out of space or juice on your iPhone 5 or 5S, Mophie's Space Pack could be right down your alley.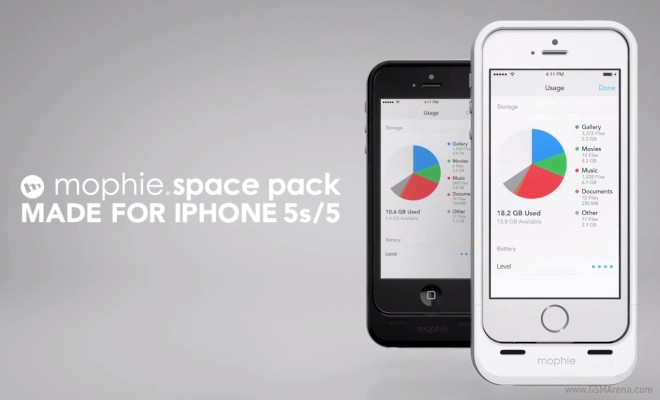 The creators of the popular Juice Pack line of battery cases have released a new model for the latest Apple smartphones that helps boost battery life while also adding more storage space.
The new cases connect via your iPhone's Lightning port, and promise to double both battery and storage of your iPhone 5/5S.
You can even manage your files with Mophie's free Space app, which lets you organize what's on your Mophie case without having to sync with a computer.
The Space Packs will become available on March 14 for $149.95 for the 16GB model, and $179.95 for the 32GB model.