Ever since Monster and Beats Audio decided to collaborate and get into the headphones business back in 2009 the two have met with incredible success. Most of this was due to some fantastic marketing, helped no doubt by big names like Lady Gaga, P.Diddy, Justin Bieber, LeBron James and the co-founder of Beats Audio, Dr. Dre, along with some excellent designs and an audio signature that was tuned to what most people like to hear instead of what they should be hearing.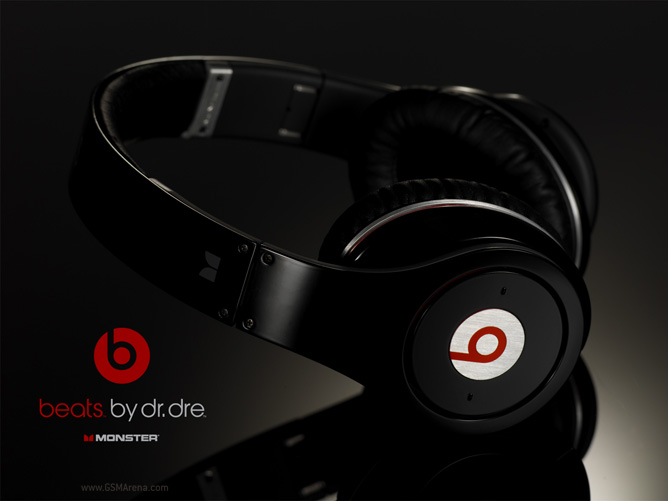 Businessweek is now reporting that the two companies won't be renewing their 5-year contract once it ends later this year. The reason for this is due to financial conflicts between the two companies, with Beats wanting a greater share of the revenue along with conflicts over who should get more credit for their success. Currently, the Beats Audio headphones are being manufactured by Monster, with Beats taking care of the design (along with Monster) and the marketing.
After the split, Beats will retain the rights to the technology, design and the brand of the current Beats Audio headphones and will probably create their own separate line of products or perhaps partner with another manufacturer. Monster, on the other hand, already has their own separate line of audio equipment so they are likely to expand that.
It's unfortunate for the two companies that it had to end this way because they had something really great going on business-wise. Despite being late to the headphone segment together they managed to acquire over 50% of the lucrative headphone market, all due to their fantastic marketing skills and brand image. It remains to be seen how this works out for the two in future now that they are separate, especially for Monster, since few actually knew about the company that manufactured those headphones whereas Beats got all the glory.
But perhaps, what's more important is to see what happens to the products that have the Beats Audio branding. HP and HTC are currently two companies that have several products out in the market with the Beats branding. With the end of the partnership, they would have no choice but to remove the branding from their products as well. HTC in particular won't be happy with this after recently spending $300 million in Beats Audio branding for their products.