First announced in early 2012, the Modern UI based Firefox web browser is ready for download (if only in beta form). The browser is optimized for touchscreen interaction and makes use of Windows 8 features like swipe gestures, the Share charm and, of course, tiles.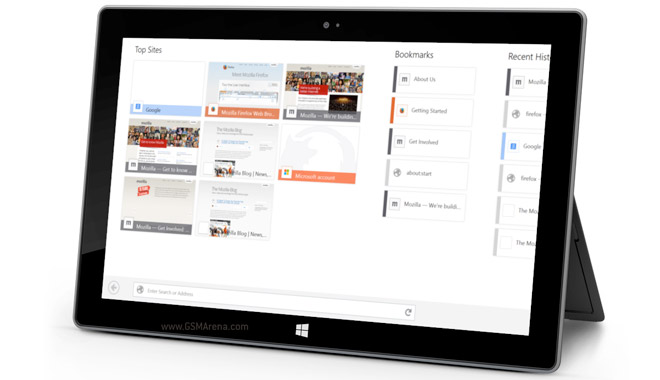 Traditional Firefox features like the Awesome bar and Firefox Sync are available too.
However, the browser interface has been redesigned from the ground up to match Windows 8 and 8.1. The new start screen uses tiles to show the most accessed sites, bookmarks and simplify autocompletion.
Firefox for Windows 8 Touch beta also supports the Windows 8 split-screen multitasking feature as either the big or the small app.
You can take the new Firefox with Modern UI for a spin by downloading it from here. Remember that it's a beta, so it might have some bugs (if you find one, report it).