Gameloft's popular first person shooter has received a massive update that adds several new game modes and maps. The update was released a few days ago on iOS but is now available on Android as well.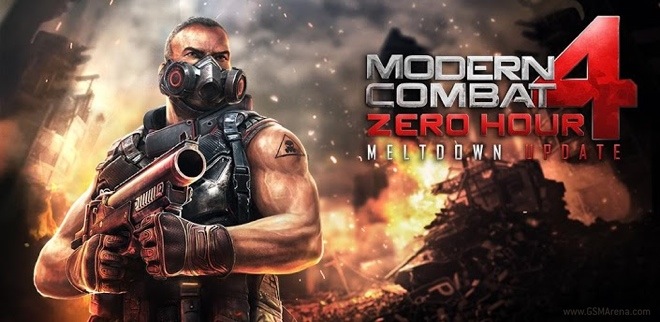 Among the changes in the Meltdown Update are three new multiplayer maps: Fracture, Extraction and Backfire. There is also a new Demolition specialization that brings with it seven new perks, such as ability to carry 50% more ammo, increase reload speed, dropping a grenade whenever you die, etc.
There are also two new weapons: SFS CTK-12 – Charbtek Special Forces Sniper Rifle and 40mm Thor GLP – Grenade Launcher Pistol and two new multiplayer modes: Bomb Squad and Destruction. Lastly, there are also some new additions, such as ability to edit your signature to display your clan prefix and random quick match.
You can update or purchase Modern Combat 4 from the links below. To read our review of the game, click here.