A 12 inch tablet by Apple has been a long standing rumor. Ever since January bits and pieces of the story, surrounding the mythical device have been surfacing. Last week we saw what is supposedly a 12.2 inch iPad Air, planned for next year.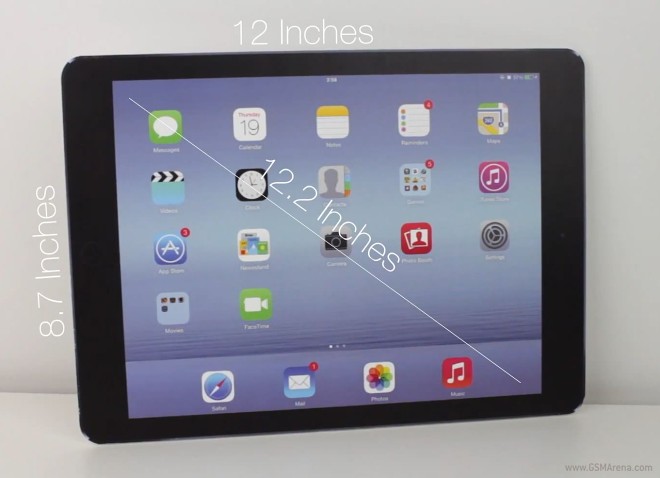 Any specifics are not yet available and the whole story is pretty open to debate at this point, but it does seem that sooner or later Apple is bound to release a device in this size format.
To illustrate the already gathered information the folks at tech channel Canoopsy have prepared a video with a 12.2 inch mockup device, constructed in typical Apple fashion. In it the new form factor gets sized up against a variety of other i-devices spanning all the way from the iPhone 5 to the iPad Air 2. It turns out that the future iPad Pro is pretty comparable to a 13-inch MacBook Pro, with almost the same height and a little less width.
If other rumors are to be believed, the future tablet should also feature a 7mm thick body as well as four speakers, to provide stereo sound in any orientation. In any case we are excited to see what Apple has in store for us in 2015.