Mobiado has just announced the latest addition to their lineup of luxury phones – the Classic 712 Stealth. Inspired by military stealth aircrafts, the Mobiado Classic 712 Stealth is hand-crafted from exquisite materials like aircraft aluminum and sapphire crystal.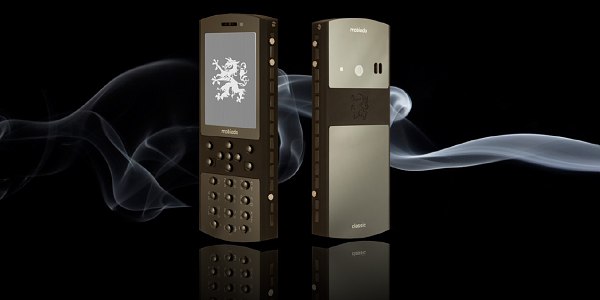 On the feature side the 712 Stealth offers a 2.2" QVGA display, which Mobiado curiously refers to as "large", a 5 megapixel camera with flash, 3G and integrated GPS. Not much for a 3000-dollar phone, but we all know you are not going to buy this one for the features.
You will do so because they let you pick between black, clear, blue, or ruby selection button and you can decide between English, Arabic, or Cyrillic inscription for the keyboard.
Source (PDF)