The Hangover was a sleeper hit in cinemas back in 2009 and the hotly anticipated sequel, The Hangover Part II, has just hits theaters worldwide. To tie in with the film's release, boxing game Mike Tyson: Main Event for iOS got a Hangover themed update all its own.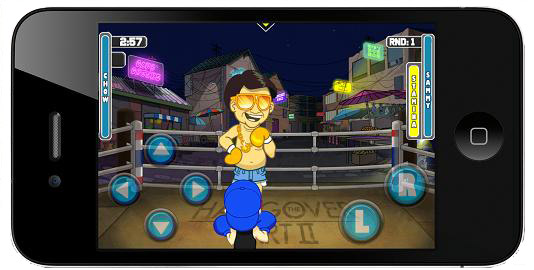 Developers RockLive, have included a bunch of cool new content themed around the movie, the main draw being that now you can box with the likes of a Hangover II themed Mike and the infamous Mr. Chow guest stars as well. The game originally received over 1 million downloads in its first week, back at its March release and now their new City Leaderboard feature clocked more than 120,000 active users on the day of the update. The game itself is reminiscent of the NES classic Punch Out!! with added extras like "power balance wristbands" and the Hangover themed update allows you to watch the film's trailer and book tickets directly from the application.
You can get your hands on Mike Tyson: Main Event, free from the Apple App Store here, with the Hangover Part II update included. So get your gloves on and step into the ring if you think you can take on the man himself.
Here's a video of Tyson talking about the game prior to its release back at SXSW is the US: