Microsoft has released an app that enables you to make backup of all your contacts and messages and store it in your phone's SD card. Appropriately dubbed contacts+message backup, the app is compatible with Windows Phone 8.1 devices.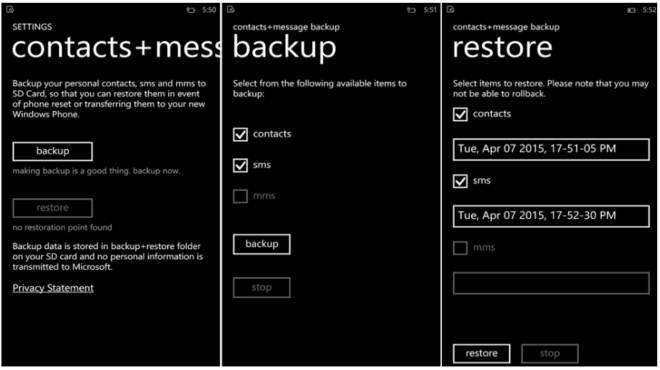 After installation, you can access the app by heading to Settings on your phone – it doesn't appear in your regular list of installed apps. The backup it creates is stored in a folder named backup+restore.
Another couple of important points worth noting are: the app backs up contacts in VCF format and messages (SMS & MMS including attachments) in XML format, and for dual-SIM phones, it works only for the first SIM. You can download the app from the Windows Phone Store for free.