It was but just the other week we wrote about Microsoft's My Xbox LIVE app launching exclusively on their key rival's mobile platform, iOS and now we have another title from the Washington-based tech giants, Kinectimals.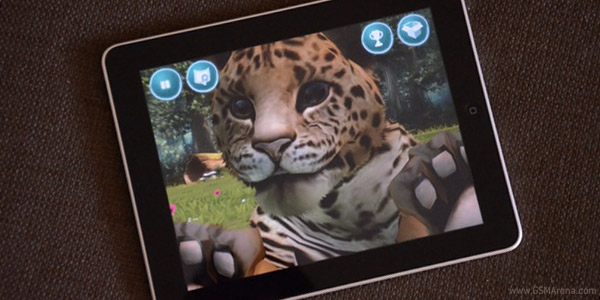 Just six weeks after its Windows Phone counterpart launched, the cuddly cubs are now popping up on iOS too.
This mobile pet simulator allows you to interact with the various creatures of fictional island Lemuria and if you already own its Xbox 360 console counterpart, you also gain access to five new cubs to play with there too.
Kintecimals is the third iOS title from Microsoft to appear on Apple's App Store in the past seven days, following in the footsteps of both the Halo Waypoint and aforementioned My Xbox LIVE apps. It would seem that the benefits outweigh the drawbacks for Microsoft as such applications could have been used as handy exclusives on the Windows Phone platform.
If you fancy frolicking with the inhabitants of Lemuria on your iPad or iPhone, follow this link to get in on the adventure, it'll set you back $2.99 and is compatible with i-devices running iOS 4.2 and up.