Xbox Live is one of Microsoft's fastest growing divisions; could a full-fledged Xbox Live Marketplace app be in the works for 2012?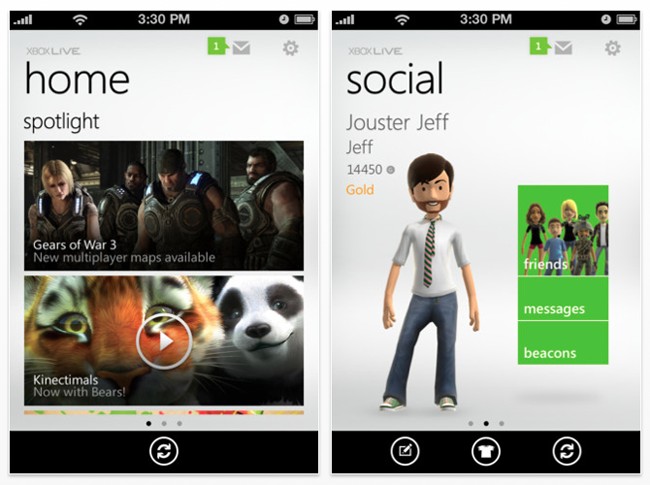 When asked about mobile OS gaming, a Microsoft spokesman stated that they would be working on bringing Xbox Live games to other mobile platforms besides Windows Phone.
"While the Xbox Live experiences and games always work best on the Windows platform, we understand that some Xbox fans may be using other types of devices. To satisfy that need, we are working to extend a few of our Xbox experiences and titles to other platforms."
This is not the first foray Microsoft has had into the app markets of competing mobile platforms: last month saw the release of Kinectimals for iOS. This begs the question: will Microsoft one day enable their Xbox Kinect technology on mobile phones and tablets?
There's no word yet on availability, but playing Xbox Live games on your phone is definitely a plus in our book.