Microsoft is toying with a version of Windows 8.1 that comes with Bing, which is a different, low-cost version of the OS that comes packaged with Microsoft applications and services.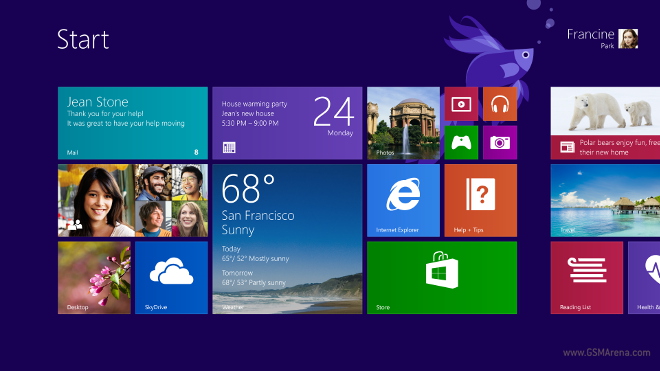 Sources say that Windows 8.1 with Bing could even be a free upgrade option for current Windows 7 users.
It's a smart move from Microsoft, who is looking to increase the number of Windows 8 users while also finding out a way to monetize their applications and cloud services. We aren't sure just how committed Microsoft is to this low-cost version of Windows 8.1, but it is clear that they need to do something to get their customer based excited about Windows 8.1, as the 8 release was somewhat of a dud.
The Seattle-based tech giant is also looking to combine Windows RT and Windows Phone into one operating system for all ARM-based devices.
Also, the update for Windows 8.1 will be available on April 8th, which comes at the end of the Microsoft Developer BUILD conference. Stay tuned for any further updates on Microsoft's latest desktop OS.