Microsoft posted a picture via its Nokia USA Twitter account, which shows why a Lumia 635 is a better deal than an iPhone 6.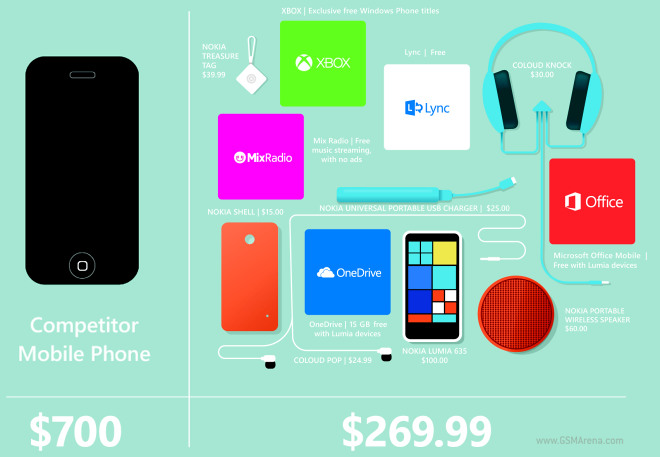 Instead of a $700 iPhone you can get a $100 LTE-enabled Lumia 635 plus a plethora of accessories and free services on a much lower price.
Microsoft say the key selling points against an iPhone are its free Office suite, Lync, OneDrive with at least 15GB free storage, MixRadio free music streaming service, plus its Xbox Exclusive Lumia titles. That's what you get with each $100 Nokia Lumia 635.
Then you can add an extra $60 for a Nokia Portable Wireless Speaker, another $25 for a Nokia Portable Universal Charger, then $25 for a high-quality Coloud Pop in-ear headset, you can even opt for a $30 Coloud Knock on-ear headphones, throw an extra $15 for an additional Lumia 635 rear shell and finally you can even get a Nokia Treasure Tag accessory for $39.99. All of these, plus the Lumia 635, will set you back $269.99 – just over a third of the base iPhone cost.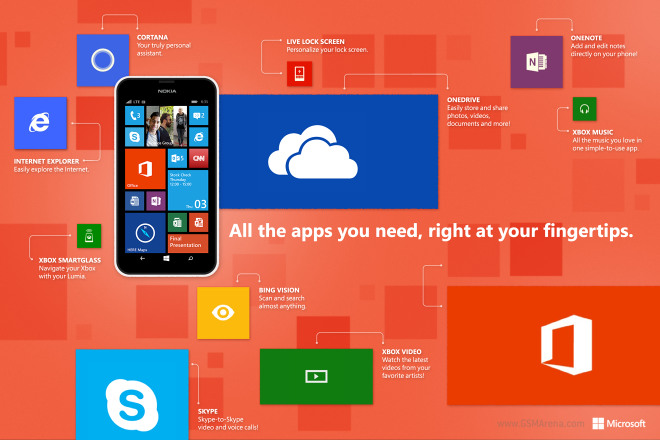 You have to admit Microsoft has a point here, but then again premium devices were never meant to offer the best bang for your buck.