Microsoft recently reported that a large number of its Windows Store apps are misleading users with inaccurate titles and descriptions. This has prompted the company to purge more than 1500 apps from its app catalog.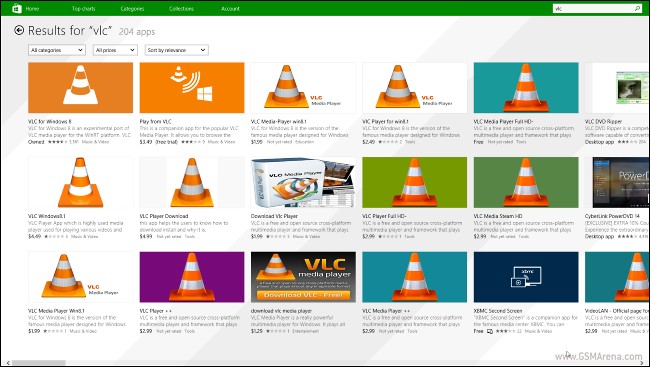 The removal of the apps in question comes as part of an attempt by Microsoft to improve the quality of its app selection, and is also reflected by the company's updated app certification requirements.
The new requirements include:
Naming – to clearly and accurately reflect the functionality of the app.
Categories – to ensure apps are categorized according to the app function and purpose.
Icons – must be differentiated to avoid being mistaken with others.
The new policy also applies to submissions to the Windows Phone Store.
Besides purging the 1500 apps that it has found infringing upon these new rules, Microsoft will be refunding the purchase cost to any users who downloaded the apps because of a misleading title or description.
The latest move can be seen as admission of sorts by Microsoft that it may have become overeager of late to build its app catalog without paying much heed to app quality. Although it still has a ways to go to provide a truly robust app selection, it's a step in the right direction.