Microsoft just announced that it has updated the Windows Phone SDK. As the latest version of Windows Phone, 7.5 Refresh, gets ready for public release, the new version adds support for those lower-spec'd smartphones with just 256MB of RAM.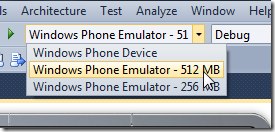 The WPSDK 7.1 is also said to be the version that developers should use if they have Windows 8-running machines. Other than extended compatibility, the new SDK doesn't really add anything.
There are no new features, so if you are a WP7 user, you shouldn't expect this update to lead to apps of much higher quality than what you are currently getting. And if you are a developer, proceed this way to find out how to install the update and get on with the coding.