Microsoft has updated the web version of the SkyDrive service with several useful new features. First of all, the site now has support for high DPI displays, such as the Retina display, which means it will now show high DPI versions of images you have uploaded whenever it detects one of these devices.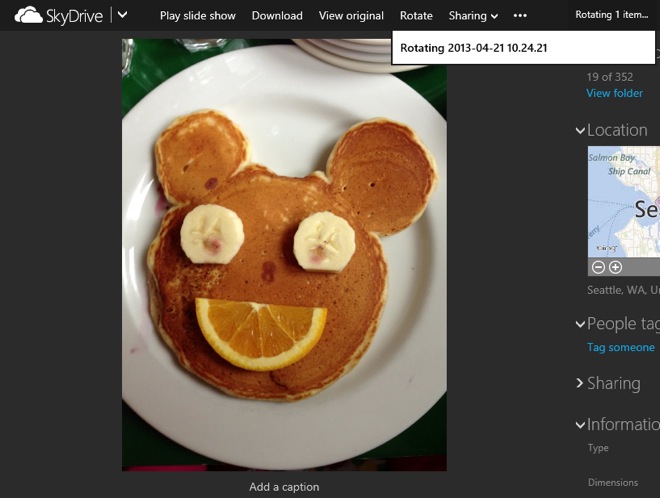 The site now also has full support for GIF files. Although you could upload GIFs to the service previously they weren't animated when you viewed them, which has now been fixed.
SkyDrive now also lets you rotate images that you have uploaded, which comes in handy if the orientation was recorded incorrectly by your camera while shooting.
The sharing options have also been updated. Previously you could share a single file at a time or an entire folder. Now, you can mark multiple files and share them as a bunch.
There is also a new Shared view, where you can see all the content you have shared with others. You can see content that you have shared with others on top and what others have shared with you. You can now un-share something and change who has access to which content. Also, now when you share documents with others over email, you can check an option to let them edit the file without having to sign into SkyDrive.
Lastly, SkyDrive now has the ability to view and share multiple types of text files, such as JavaScript, CSS, HTML, which should be handy to developers.