Today at its developer-focused BUILD conference Microsoft is showcasing (currently) the latest major release of its wide-spread Windows OS – dubbed Windows 8. It features a new UI – Metro Style, which looks like an overgrown version of its WP7 for smartphones, improvements on performance, security, privacy and reliability, and more.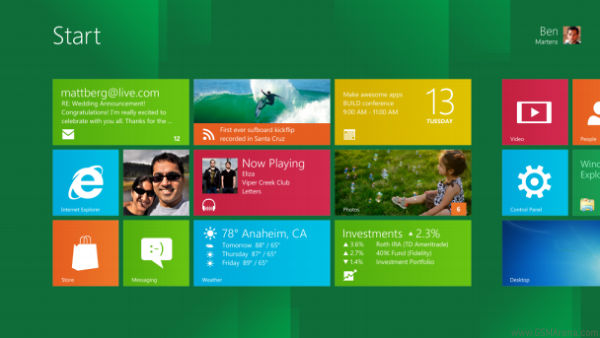 Windows 8 tries to substitute what we do with a mouse and keyboard with touch swipe gestures, while at the same time still providing the same experience if you want to go the peripheral way. The new Metro UI features the all-too-familiar live tiles from Windows Phone 7, which are implemented in the Metro UI's Start Screen. This screen unites all of your live tiles, widgets, apps, people, content and more. It's basically your main homescreen.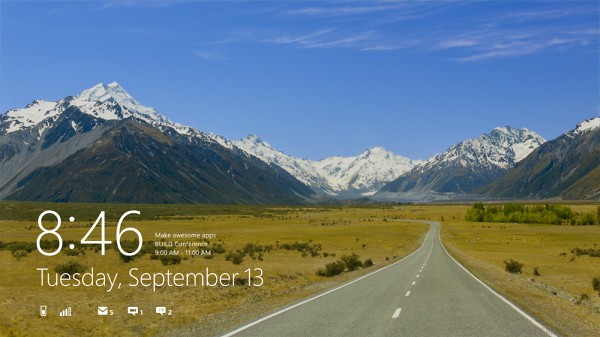 Metro UI also incorporates the well familiar Windows 7 desktop style, which can be accessed at any time – the same in looks and functionality as it is on current PCs. This eliminates the need to drastically change your work paradigms and what you've grown accustomed to – it's all still there.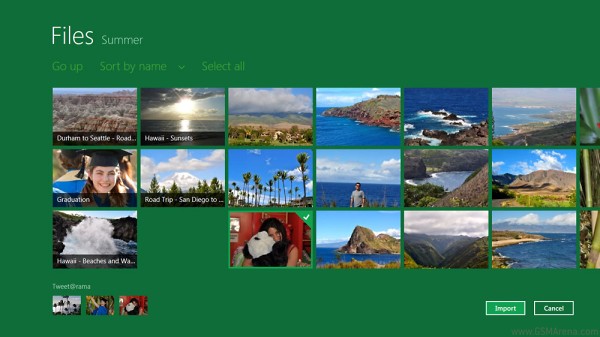 Internet Explorer 10 is the browser of choice for Windows 8 (Platform Preview version 3 is on Win 8 currently) and is said to put the emphasis on the sites you're browsing and not the browser by offering a minimalist, out-of-the-way UI. IE 10 is based on HTML5 and promises to be free of add-ons and plug-ins, which could slow it down.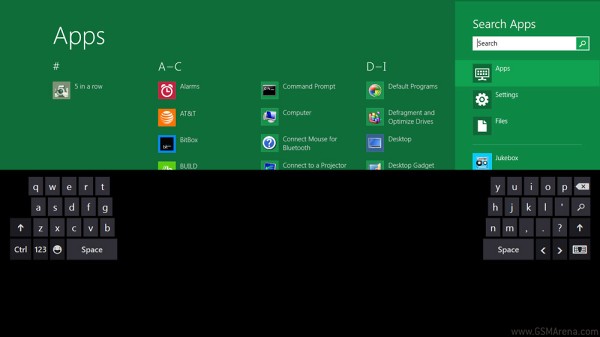 There's an array of available apps for Windows 8 – from the essential pre-installed ones like calendar, Photos, Mail and so on to additional games, entertainment apps and more. This will make Windows 8 competitive against iOS, Android and the likes, especially in the tablet game. Microsoft pride themselves with the fact that the Windows 8 Marketplace will offer both ARM-specific and Win32-specific apps.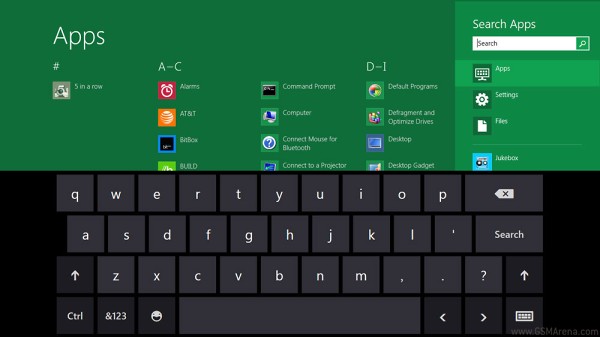 Windows 8 builds on the know-how and principles of version 7 and improves on speed, battery management and offers an amazing 8 second boot time, which was demonstrated on a couple of devices (including currently selling ones). Everything in Windows 8 will be hardware graphics accelerated and all Metro-style apps will benefit form the acceleration too. It also has improved on the security of its predecessor. Windows 8 also has the same hardware requirements as Windows 7 so there's no need to upgrade your system in order to get it.
Finally, Windows 8 will be supported on a wider range of devices and architectures, such as ARM-based ones and x86 ones (x32 and x64), on touch devices, from your run-of-the-mill 10″ tablet or netbook to high-end 27″ touch all-in-one PCs.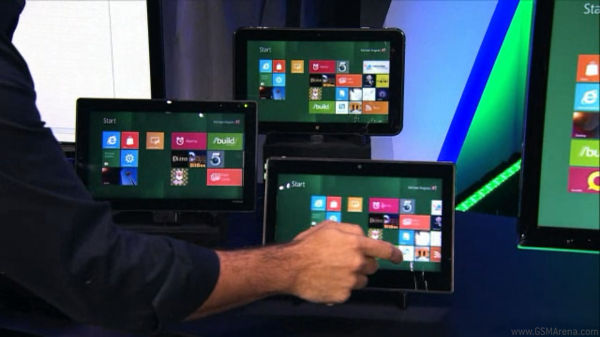 Here's a demo video of the Windows 8-running on a development tablet, courtesy of ThisIsMyNext.
Microsoft is giving away 5000 Samsung-made developer PCs to attendees and AT&T will go along with the plot by providing a years' worth 3G service (2GB a month) free of charge. Those are some lucky devs at the Build conference. Here are a couple of shots.
Developers will get the chance to download the Windows Developer Preview from the new Windows Dev Center later this week.