A screenshot from the upcoming build of Windows 8 has been leaked and although it seems similar to the developer preview available right now, conspicuous by its absence is our long time friend, the Windows Start button.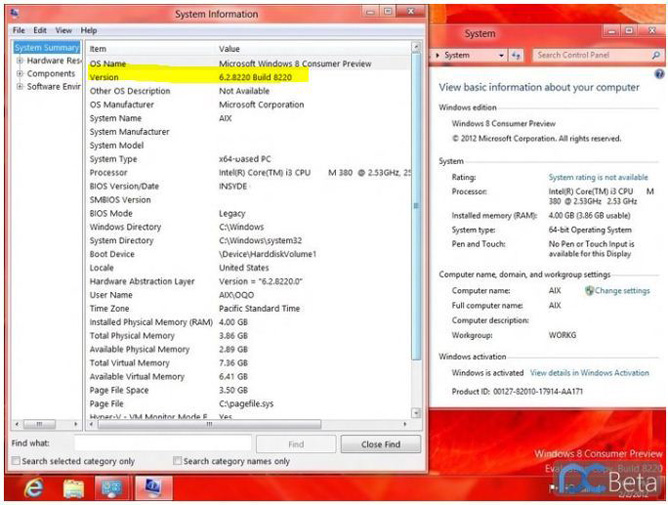 The Windows Start button, which took the form of an orb since Vista, has been around since the days of Windows 95, so it would feel a bit strange for any long time Windows user to not find it in its usual place in the corner of your display when he or she upgrades to Windows 8. However, even if Microsoft may have done away with the actual button, some of its functionality will still be available to the user.
According to The Verge, instead of pressing the Start button, the user will now have to hover over the corner to bring forth a new menu. It's not entirely clear what sorts of functions you will be able to access from this new menu but it's safe to assume it won't be exactly like the current Start menu. Meanwhile, the taskbar or the Superbar as Microsoft likes to call it, will continue to behave the way it does in Windows 7.
While we're still talking about the consumer preview that is going to be released soon, chances are the new changes will be carried over to the final build.