Rumors have been flying around about a version of Microsoft Office for the iOS for a while now but now BGR is reporting that not only will there be a version of Office for iOS but also for Android and both will be launching together in November.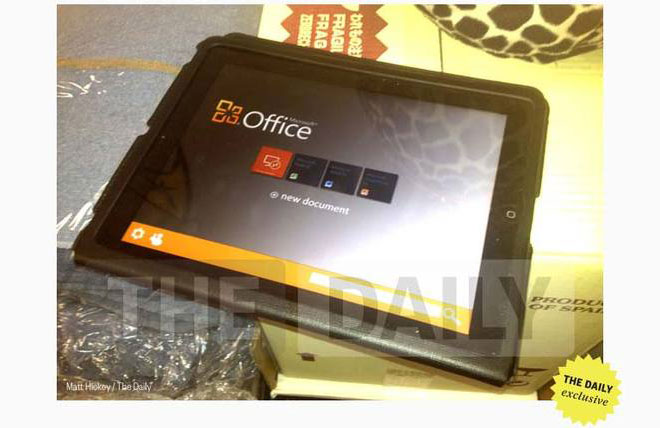 This information comes from one of their sources who has seen the application running on an iPad and says that it looks identical to the one we have seen before. After that image first came out, Microsoft later said that the screenshot in the picture was fake but The Daily, who leaked the screenshot, said it was authentic and that it was someone from Microsoft who demoed it to them.
It's good that there is news about an Android version of Office being in the works as well, because Microsoft has been giving the platform a cold shoulder in the recent past, preferring to release its apps first on iOS. It remains to be seen whether Office for iOS and Android will work only on the tablets or be universal apps. Also, whether Microsoft will sell the entire suite the way they do on the desktop or split them up the way Apple sells iWork apps on iOS.