In an attempt to pull more users towards its Bing search engine, Microsoft has launched a site targeted at Google Shopping.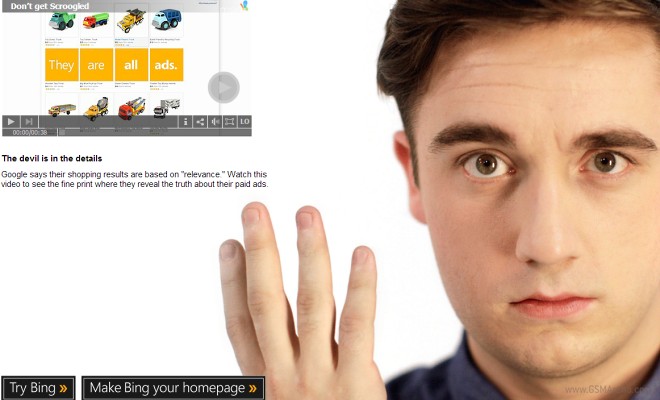 Microsoft claims that Google Shopping is basically a system where advertisers pay to have their products show up higher in a "pay-to-rank" system, and that you're basically viewing ads when browsing its results.
Google Shopping (formerly known as Froogle), is Google's own internet market which shows results across numerous online retailers, making finding a deal for the product you want that much easier.
This latest attack by Microsoft against the online search giant is one of several over the past year, including newspaper ads targeting Google's updated privacy policy, and the "Bing it on" campaign which aimed to pit search results from Bing against those retrieved by Google.
Pay-to-rank or not, which one actually provides you with what you're looking for? If you've tried both, let us know which is better in the comments.