The latest iteration of Microsoft's popular Surface tablet has gone up for preorder on Microsoft's online store, and is set to hit brick-and-mortar Microsoft and BestBuy retailers in the US in limited quantities.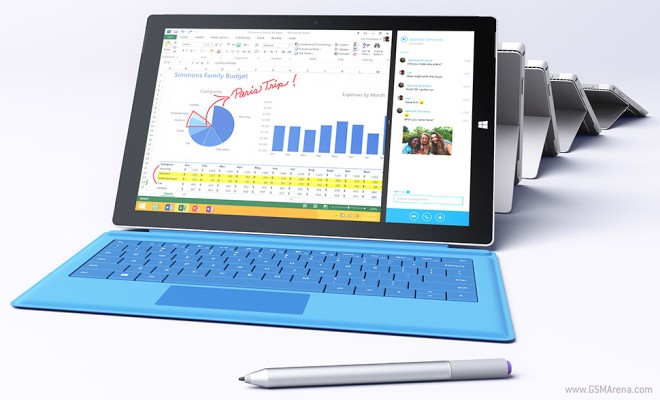 The Intel Core i5 128GB/256GB models will ship by June 30 in the US, while the Core i3 base model with 64GB of internal storage, as well as the high-end Core i7 models with 256GB/512GB memory will start shipping on August 1. European users also have preorders available for their respective regions, although devices won't ship there until August 31. The base Core i3 unit will start at $799/€799, all the way up to $1,949/€1,949 for the Core i7 model.
The Surface Pro 3 runs on a real (read: non-RT) version of Windows 8.1, complete with the horsepower that Intel's Core family brings, but with the compact nature of a tablet. The build quality of the Surface family has been heralded as high-end ever since its first iteration back in late 2012, and the inclusion of the Type cover (for an additional $130) adds some even greater functionality. The Pro 3 also bumps up the display to 2160 x 1440px resolution.
US customers can pre-order the Surface Pro 3 online from the Microsoft Store, or visit a local Best Buy. Quantities at physical stores in the US are expected to be limited, so be sure to act quick. European customers can also preorder a Surface Pro 3 from their respective Microsoft Store portal, although again, units won't ship until August 31.