The battery-packing Microsoft Surface Power Cover with full QWERTY keyboard is now available for pre-order in the Microsoft Store. Deliveries of the handy accessory for the Windows slate are set to begin this month, on March 19.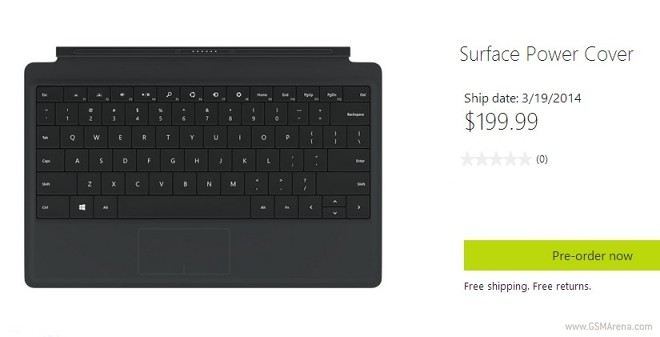 The Power Cover is priced at the far from unsubstantial $199.99. It is compatible with the Microsoft Surface 2, as well as with both generations of the Surface Pro.
Despite being quite pricey, the Microsoft Surface Power Cover is a must have accessory for power users. It extends the Redmond tablet's battery life by up to 70%.