Microsoft's Surface series of tablets/computers/all-in-one devices have been getting mixed reviews since their inception, but they do seem to be getting better, especially with its latest entry, the Microsoft Surface 3.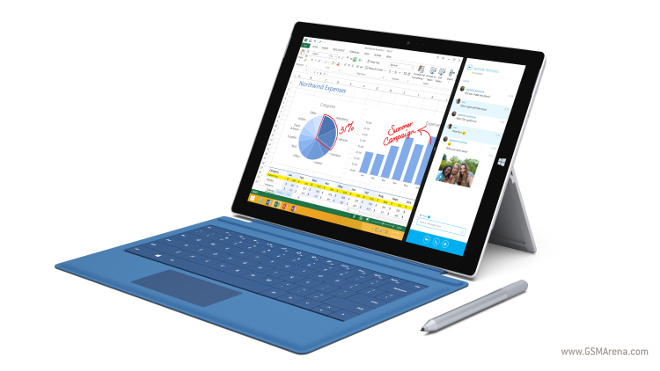 If you're interested in checking out the device, you'll be able to play around with them in Microsoft and Best Buy stores. Hit the jump to find out more.
The Surface 3 packs a 12-inch ClearType Full HD screen, and weighs in a 1.76 pounds. The new adjustable hinge should make using the surface on your lap a more enjoyable experience, and the new Surface Pen that comes packaged with the slate is also being pushed hard from Microsoft, especially for Photoshop users and those who are into image editing. There's also a button on the pen that automatically opens a new OneNote note where you can quickly write something down. It is saved automatically and is sent to the cloud, and will be available across all your Microsoft devices.
Microsoft has also improved the new Type Cover for the Surface 3 by giving it a bigger trackpad and giving it more gestures and improving tracking.
Although you won't be able to walk home with a Surface 3 after you check it out in the store, you can pre-order it.
Have you tried out the Surface 3? What are the improvements? Is it an adequate upgrade over the previous models? Can you see it being a replacement for a desktop or laptop?