While demonstrating Windows on ARM (WOA), Microsoft also showcased the next version of its office suite, Office 15. This new version of Office will be fully compatible with WOA and come with Word, Excel, PowerPoint and OneNote.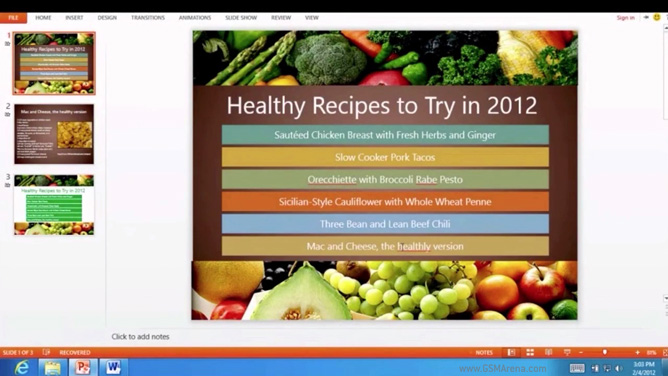 As you can see from the video below, Office 15 has a new flattened look, which is tune with the look of Windows 8. Office 15 will run in desktop mode on Windows 8, which is why the UI resembles apps like the new Explorer instead of the Metro apps. Microsoft says that Office 15 for WOA has been tuned for touch and power resource consumption and will have support for all the features and document compatibility as its X86/64 counterpart.
You can check out the new UI in the video below.