Microsoft has revamped its Bing app for Android platform and the latest version now comes with a redesigned UI along with a host of new features.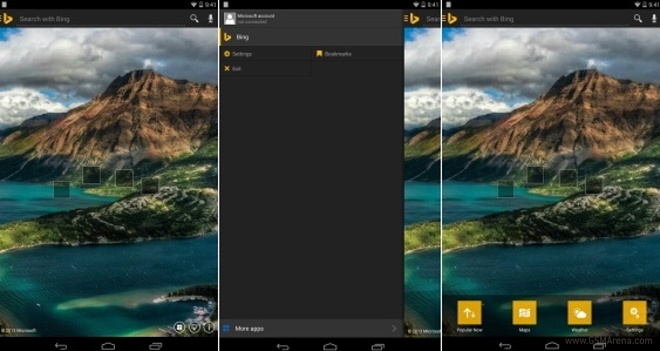 Bing for Android now has the ability to set daily Bing images as your Android wallpaper to make your smartphone look a lot cooler.
The pinch to zoom in and zoom out feature that was not functioning as expected while browsing through the web pages has been fixed. The update also kills a lot of crash bugs and the app is a lot smoother now.
Bing for Android now lets you add widgets to your home screen, share web pages with your social network, save your favorite search results and web pages as screenshots and you can also sync your bookmarks and screenshots with SkyDrive.
The updated version of Bing for Android can be downloaded from the source link below.