The Copy & paste feature has been made available to developers according to Microsoft's Director of Developer Relations, Brandon Watson. He also mentioned that the Windows Phone Developer tools are close to reaching the 1 million download mark. Impressive numbers, which point out that new apps for the platform should be rolling out at a great pace.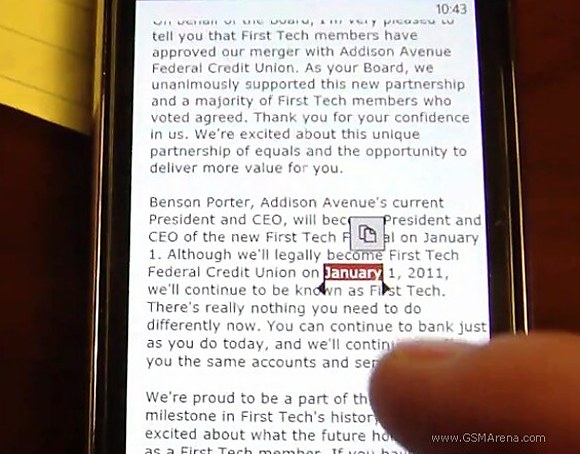 We reported that copy & paste is official about two months ago with a leaked video of the copy & paste functionality in action. You can check it out here.
But now that developers are getting this option, they can create new apps for Windows Phone 7 devices with it built right in.
Its still early days but perhaps Microsoft can get going on other needed features, such as Multitasking, Flash in the browser, Bluetooth file transfers and so on. This feels like the first step onto something big. As Microsoft state in their windows phone site – "We're obsessive about listening closely to our customers and improving our phone software". We hope its true.