Microsoft joined the Apple-bashing bandwagon after the launch of the new iPhone 5c and the iPhone 5s. Their new series of videos released on YouTube were aimed to purely make fun of the new iPhones without any promotion of their own products.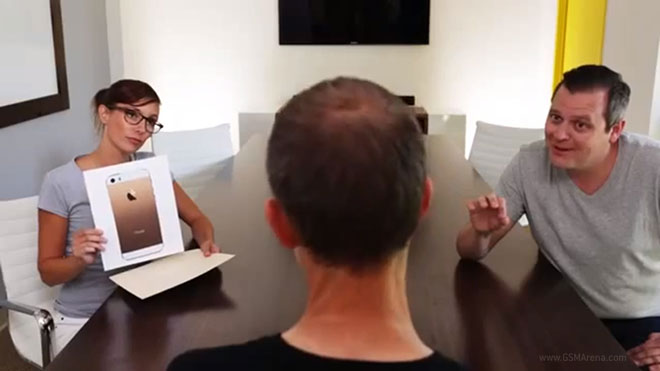 The videos titled 'A fly on the wall in Cupertino' show two Apple employees brainstorming with what looks like Steve Jobs and Jony Ive, discussing ideas for their next iPhone. They talk about making the new phone in various color, the choice to go with plastic and the fingerprint scanner.
The video isn't terribly funny, which is not surprising since Microsoft has never been good at that (see the previous Scroogled videos). But while the opinions may divide on the funniness of the video, there is no denying the fact that showing Apple's ex and now deceased CEO Steve Jobs is in extremely poor taste and a major company like Microsoft should know better.
It may be because of that then that the videos are no longer available on YouTube. Microsoft shortly pulled the videos from their Windows Phone channel after releasing them, possibly due to the negative reaction they generated. You can find a copy of it below and judge for yourself.