The OneNote Mobile app has been available for some time now on Windows Phone and iOS but it has now finally arrived on Android as well. Functionality-wise it is identical to the iOS version. You log in to your Windows Live account and the app will sync all your OneNote items automatically. You can then also access these notes while the phone is offline.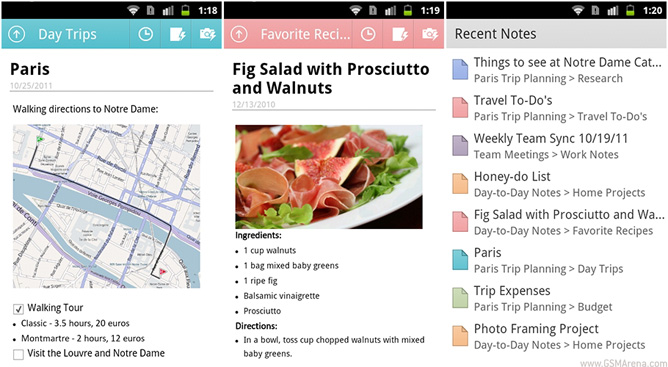 The OneNote Mobile app for Android is free but like the iOS version you will only have access to all the features till the first 500 notes. After that you can only view, delete and sync your notes, unless you pay $4.99 to be able to create and edit notes again.
The OneNote Mobile app is now available worldwide for device running Android 2.3 and higher and can be downloaded from here.