Microsoft has released a version of Office Mobile for Office 365 subscribers for the iPhone. Although not quite the full Office suite that everyone was expecting, Office Mobile will let Office 365 users view and edit their Word, Excel and PowerPoint documents stored online right on their iPhone.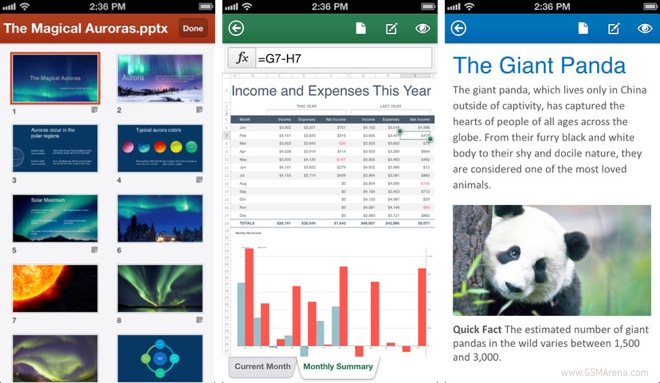 With Office Mobile, you can access documents stored on SkyDrive, SkyDrive Pro or SharePoint. You can view as well as edit the documents within the app and it keeps a tab of your recently opened documents. All changes made are instantly saved online but if you don't have a connection you can continue editing the document and the changes will be uploaded as soon as your iPhone is connected to the internet.
Office Mobile also lets you open Office documents that you receive in mail within the app. It's optimized for the iPhone so it's easy to view and edit documents on the small screen. Along with viewing, you can also create Word and Excel documents within the app and then share them via email or SkyDrive.
The Office Mobile for Office 365 subscribers app is free to download and is now available on the App Store for the iPhone. An Office 365 subscription is required to use this app.