We got a first glimpse of IE11 when Microsoft released the preview of the Windows 8.1 update. Now, Microsoft has released a developer preview of the upcoming browser for Windows 7 users as well.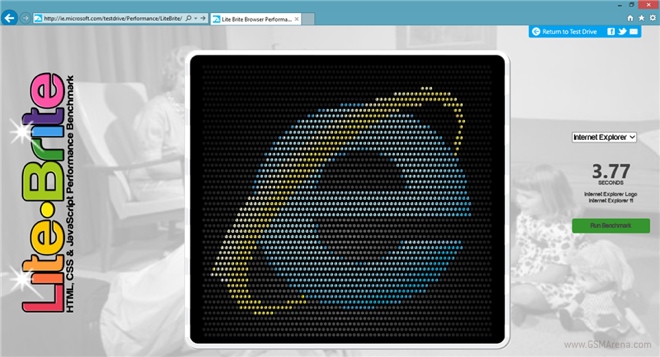 IE11 aims to improve the performance and security of your existing IE10 browser. New features like ability to render web images as well as text using the GPU, support for W3C resource priorities, SPDY network protocol and an updated JavaScript engine improves page loading performance over its predecessors as well as its rivals. In SunSpider benchmark, IE11 Developer Preview was 4 percent faster than IE10 and nearly 30 percent faster than Chrome 28.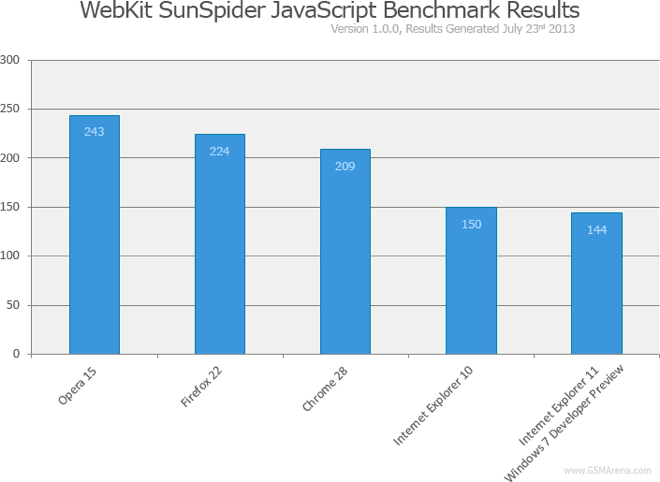 IE11 also includes support for WebGL, to enable richer interactive 3D content on web pages that use your GPU to make everything smoother and faster. Improved HTML5 video support means you can now watch videos on sites such as Netflix without having to install plugins, although this feature is currently only available on Windows 8.1 and not Windows 7.
There is also a new F12 menu for developers with redesigned controls that make it easy to add or change content on your web sites.
The IE11 Developer Preview is now available for download for Windows 7. You can get it from here.