In order to bring it in line with its latest software creations such as the Windows Phone OS and Windows 8, Microsoft has completed a thorough redesign of SkyDrive.com. Along with its new web interface, the software giant's cloud service sports a number of improvements to its functionality.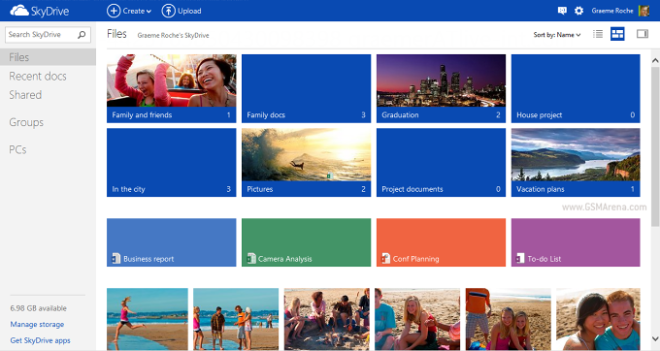 The abovementioned tweaks include improved, faster syncing with both Windows and OS X. New search features are added to the service, thus bringing the experience it offers closer to desktop searches with dynamically updating results.
Here goes Microsoft's promo video for the occasion.
Furthermore, Microsoft has announced a SkyDrive application for Android coming our way in the coming weeks. Its functionality will be similar to the one offered by its Windows Phone and iOS counterparts.