Microsoft has today released an update to its OneNote app for iOS (which is "optimized for the iPhone 5″). The new version brings with it many new features.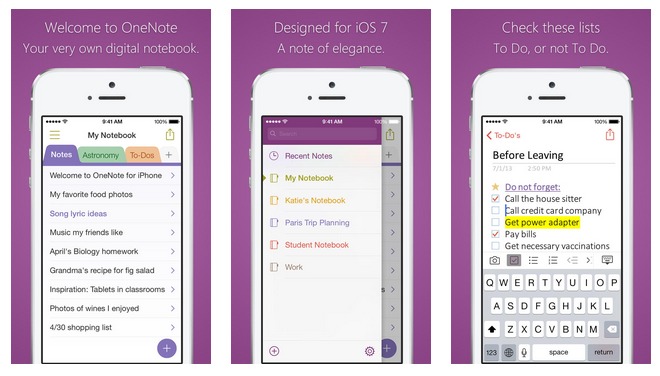 It now lets you insert files, password-protect sections, add PDF printouts, organize notebooks, use formatted text, as well as create notebooks and save them to OneDrive for Business.
Let's dig in. First of all, you can now insert files into your notes, open them with a double-tap, and share them using AirDrop. Next up, we have Protected Sections – you can lock or unlock password-protected sections created in OneNote for Windows. A PDF printout can be added to any page in a notebook.
Furthermore, you're now able to move and reorder sections, and even move pages anywhere you may wish inside OneNote. And formatted text is supported, so anything you paste into OneNote will look just like it was intended to. If you create a new notebook and have multiple accounts, it's easy to select exactly where you want the new notebook stored.
OneNote 2.3 for iPhone is now available in the App Store. It's a free download.