Microsoft has almost spilled the beans on the upcoming Windows Phone 8.1 update. Recently it updated the Windows Phone store compatibility section with the Windows Phone 8.1 name thus confirming its official name.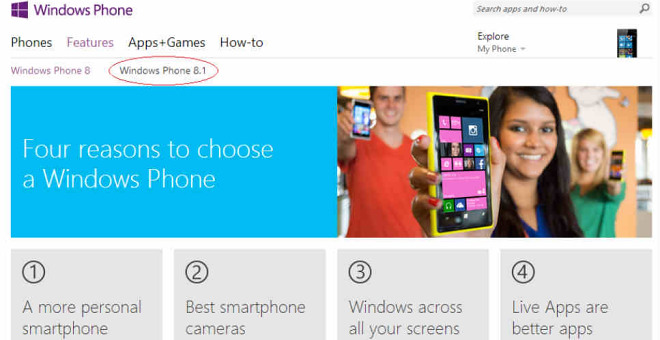 Today Microsoft has updated its official Windows Phone website with "Windows Phone 8.1 Features" section.
Unfortunately the webpage was there only minutes and was most probably either empty or not available because no one has managed to snap a shot of its content.
Microsoft is going to unveil the Windows Phone 8.1 update on the annual BUILD conference on April 2. It is supposed to bring the OS up to speed with brand new intelligent voice assistant known as Cortana, plus it will finally give the users the long awaited action (notification) center with toggles.