So you're rocking an Android phone in the corporate environment, and even though you can get your work emails on your handset, you feel a little down and out that you're missing out on the full Outlook experience.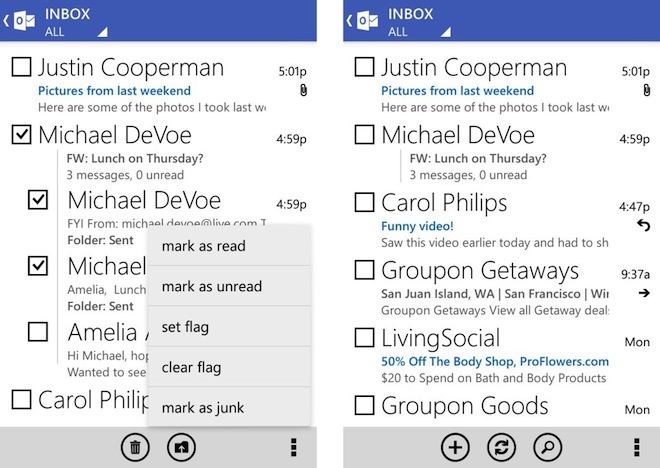 Well cheer up, because Microsoft has just announced that they're going to release an Outlook web application for Android.
Outlook has already been available for iOS devices since last year, but now Android users will soon be able to join the fun. Just like the iOS version, users will be able to enjoy all of the features of Office 365.
So migrating all of your company emails, notices, and pretty much all Outlook-related stuff will be a breeze with the new web app.
A specific release date hasn't been announced, but seeing as the app is already available for iDevices, don't expect Microsoft to take too long in getting it out for Android.
Any Droid-packing corporate workers excited about having the full Outlook experience on their phone?