Microsoft is on a roll these days… making apps for Android. Made by the same Microsoft Garage division that brought us this comes the new Next Lock Screen.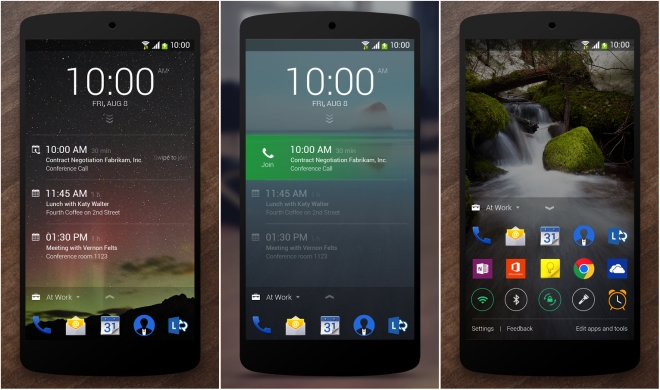 As you can tell from the name, it's a lockscreen app. It presents notifications on the lockscreen similar to the way Android Lollipop does. You can see them at a glance or swipe them away. But more than showing notifications, the lockscreen also shows relevant information from your apps directly on the lockscreen so you don't have to go hunting inside the app.
For example, it will show you your day's schedule, pulled from the calendar app. If you have, say, a conference call reminder set, you can initiate the call from the lockscreen with a single tap instead of going into contacts and calling manually.
The app also shows your favorite apps at the bottom, which can be Work, Home, etc. and you can launch your favorite apps directly from the lockscreen.
You can download the app for free from the link below but currently it doesn't seem to be available in all regions.