If you are a Windows Phone user you are probably familiar with how the Marketplace works. In case you don't want to browse apps from your Marketplace app on your phone you could only check them out via Zune or some third-party service.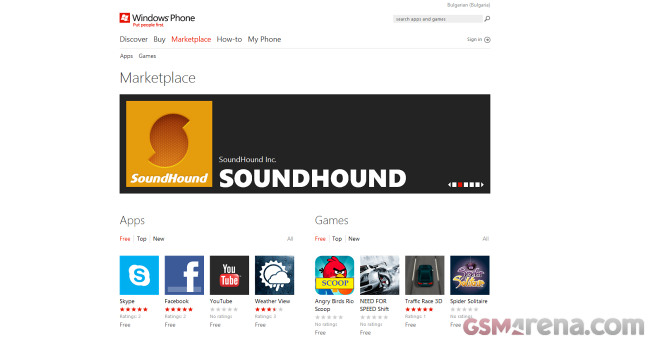 That's why last September Microsoft launched the Web Marketplace where you can browse and purchase apps directly from your browser. It's a neat feature, much like the one Android users have been enjoying for a while now.
Anyway, the Web Marketplace started with its availability limited to the major markets. But now it is expanding to 22 more regions – Bulgaria, Costa Rica, Croatia, Estonia, Iceland, Latvia, Lithuania, Romania, Slovakia, Slovenia, Turkey, Ukraine, Venezuela, UAE, Bahrain, Iraq, Saudi Arabia, Qatar, Kazakhstan, Israel, Thailand, and Vietnam.
There is one more thing you should be reminded of – soon the Marketplace will require Windows Phone 7.5 Mango to work. Every WP device out there already got the update so it's about time you applied it if you haven't done so already. In case you don't, you will be cut off from the Marketplace supply of fresh apps and updates. Also, the app browsing in Zune will be soon turned off, due to low interest and the Web Marketplace expansion.