Microsoft has commenced a global rollout of full resolution video and photo uploads to its SkyDrive cloud storage service.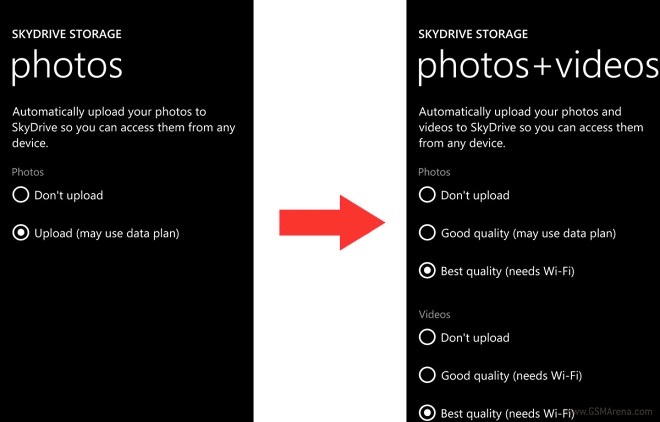 This feature was until now available only in some areas, with Microsoft stressing that the global rollout took so long due to the large bandwidth requirements.
To access the feature, simply go to your Photos>More>Settings>SkyDrive menu, where you'll see that the SkyDrive storage settings have been updated as above. The new option does require a WiFi connection, as the feature will otherwise put a strain on your data plan.
Expect the new SkyDrive options and settings to appear on your phone bill (if it wasn't already enabled in your area) in the coming days, as the rollout in all areas may take some time to complete.