Metro has been Microsoft's code name for the user interface that they debuted with the Zune HD back in 2009 and has been a major part of their UI design language in Windows Phone as well as the upcoming Windows 8 desktop operating system.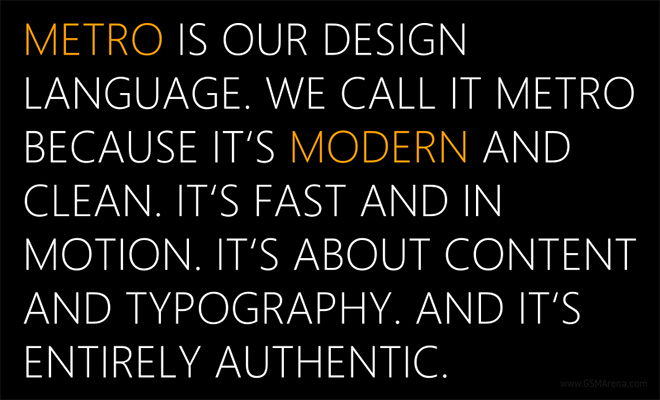 Well, the UI isn't going anywhere but the name is. Microsoft has stopped using the Metro name for the UI effective immediately and has also asked the developers to stop using it in their apps. The reason for this sudden change is rumored to be due to legal issues with a German company over the name.
According to The Verge, Microsoft has sent an internal memo to its employees informing them of the change and has mentioned that it was brought about due to "discussions with an important European partner".
'Metro' has always been the internal code name of the UI that became popular and not really an official name. Microsoft probably thought it did not need another name now that people already know it as Metro. But now it seems they will have to find another name for it but until then they will be referring to it as 'Windows 8 style UI'.