Microsoft introduced a new type of desktop background in Windows 10 for phones – the wallpaper now spreads over the background space, while the tiles become transparent so you can enjoy the picture behind them.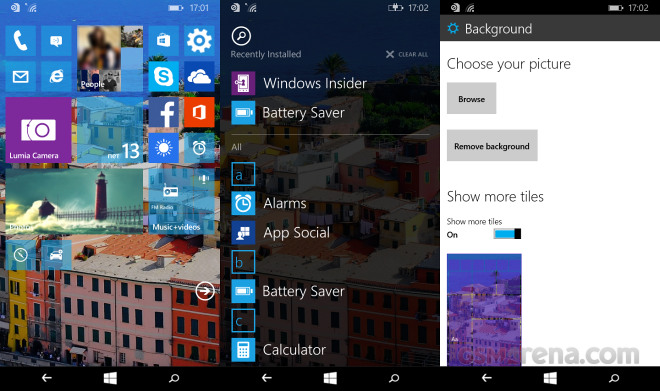 While this new options was welcomed by lots of people, some of the users still preferred the Windows Phone 8.1 way where the image you've selected was displayed on the tiles instead of behind. It was quite a cool and unique feature.
Windows 10 Technical Preview for phones kicked off yesterday and the promised full blown background is indeed available. When asked on the previous version of this features, Joe Belfiore responded over Twitter that Microsoft will be offering both options in the upcoming Windows 10 releases. This means you will be able to choose between no background, "full background" and "in tiles wallpaper".
It's nice to see Microsoft listening to the user requests and building the next Windows with all the insiders' feedback in mind. We've already installed the Technical Preview and we'll keep you in the loop as new features are added in.