Microsoft has successfully completed its Hotmail to Outlook upgrade. The company has managed to move 150 petabytes of email data in just over 6 weeks.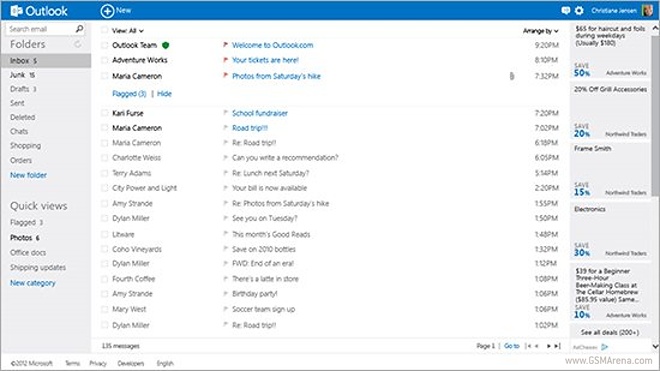 Microsoft's email service currently consists of more than 400 million active accounts. Along with the upgrade, the service also comes with new features, which include SMTP send and improved SkyDrive integration.
The all new SMTP feature allows you to send email's directly through any other email account's SMTP server. The SMTP is quite similar to the "send on behalf" feature, which was earlier found on Outlook, but the latest addition will now send the email's directly to the recipients.
The revamped SkyDrive implementation allows the Outlook users to select SkyDrive images and other files directly from the cloud when composing an email.