Microsoft has released a bunch of new commercial on its official YouTube account. Most of them focus on what the new Surface 2 can do and what the iPad Air and Galaxy Tab 3 can't.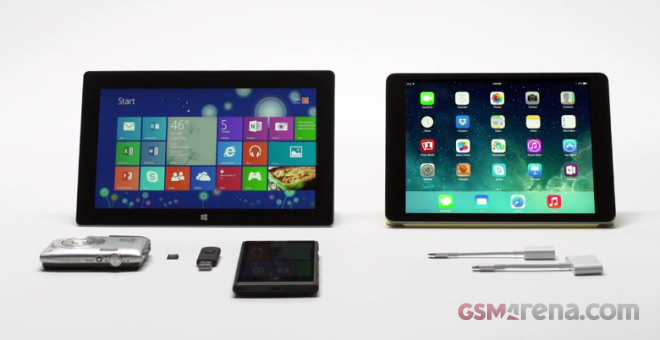 The videos show some of the Surface 2′s key features – the full USB port, the complete Office package, multiple account support and the gesture support.
Her are the videos which compare the new Surface 2 to the iPad Air.
And here we have Microsoft's version of why the Surface 2 is better than a Galaxy Tab 3. Perhaps someone should tell the Redmond company that Samsung has brought a new slate to the market – the Galaxy Note 10.1 2014 Edition should be what the Surface 2 is aiming to beat.
In case you want to see even more Surface and Surface Pro commercials, just hit the source link below for the Microsoft's Surface official You Tube account.