Micosoft Band. the company's first proper wearable device, just got a major update. One of the key additions is bike tracking. The device will now be able to track your biking activity, whether it's outdoors on a proper bike or indoors on a stationary exercise bike. The band adjusts its sensors such as the heart rate monitor to adapt to the different stress levels of biking compared to other activities.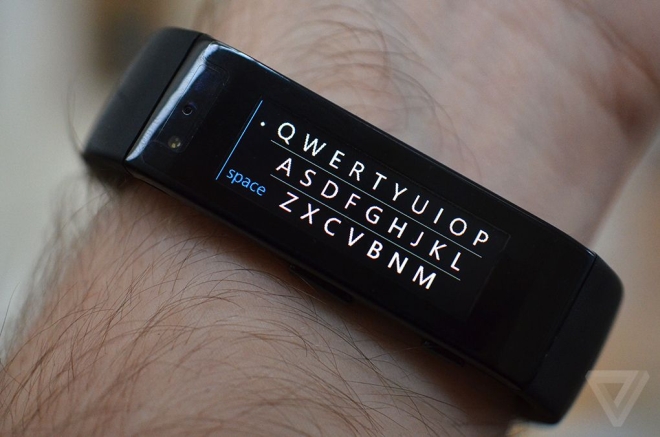 The other major additions is a virtual keyboard. The band now shows a tiny keyboard on its tiny display. It uses the same Word Flow or swipe feature present on Windows Phone 8.1 keyboard. If you don't want to type, there is also a new voice dictation feature. Both of these only work with Windows Phone 8.1 devices, however.
Microsoft has also announced a web version of its mobile fitness app so now instead of checking the information on your Windows, Android, or iOS device, you can also check it on the web and it syncs across all your devices.
Lastly, Microsoft has released an SDK that will allow developers to create apps for the Band.