Windows 8 is coming in the end of October and to ensure its adoption goes as smooth as possible, Microsoft has announced the new Wedge Mobile Keyboard and Wedge Touch Mouse.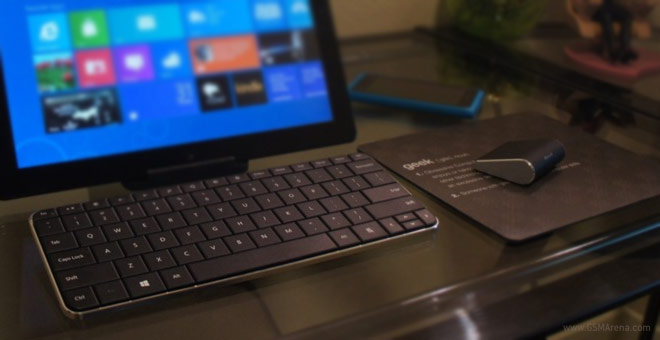 The Wedge Mobile Keyboard keyboard is meant for tablets so it isn't some simple Bluetooth keyboard with Windows 8-specific keys. No, it comes with a special cover which hides some nifty tricks under its sleeve.
Firstly, the cover acts as an on/off switch for the keyboard itself. So when its removed, the keyboard automatically turns on, which as a result saves on battery life. Once it's off the keyboard, the cover can fold in half to create a stand for your Windows 8 running tablet.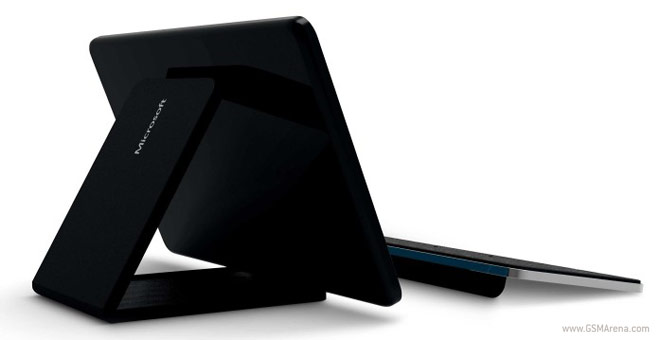 In addition, the back of the keyboard has a handy grip allowing you to place it against a tablet and carry it around. Scratches are unlikely due to the cover's soft rubbery surface.
The Microsoft Wedge Mobile Keyboard will retail for $79.95 and will be globally available in the coming weeks. It's certainly a great way of getting the most out of a Windows 8 tablet and being able to use it for work as well as entertainment.
Next up is the Wedge Touch Mouse. Microsoft say it's the smallest mouse they've ever made and frankly speaking, it's also the most unusual due to its triangular design. It uses Microsoft's proprietary BlueTrack technology, allowing you to use it on any surface.
As its name implies, it's a fully touch operated mouse and supports touch scrolling and navigation in all four directions. To keep you away from the battery tray, Microsoft have made the mouse turn off when the device its connected to goes to sleep.
The Microsoft Wedge Touch Mouse will soon hit the market and will sale for $69.95.