Microsoft has announced the newest version of their office suite of application, Office 2013, or as they call it, the new Office. The new Office comes with a host of new improvements, including changes to the UI as well as under the hood.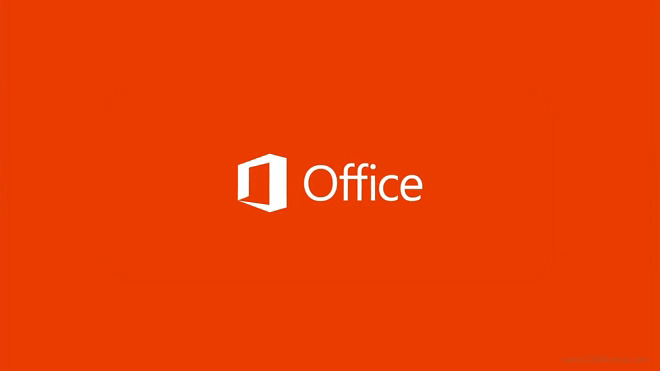 The most noticeable change is the new set of icons for all the apps within the suite. Just like the Windows 8 icon, Office icons feature a monochrome icon with a tilted perspective. The user interface of the applications has also been slightly modified to fit into the new Metro UI on Windows 8. However, the application isn't designed entirely with the Metro UI because at the end of the day it will be running within the desktop mode in Windows 8.
What this means is that the new apps show a mish-mash of the old and new UI. In some cases you will see hints of the Metro UI. In others, you will see the same old Office design that you find on the current Office 2010, including the cluttered ribbon on top.
Since it is designed to work with touchscreen displays, the UI has been slightly optimized to accept inputs from your finger. Still, it is disappointing to see how little optimization has been done, as most of the buttons in the UI still look like they are designed for a keyboard and mouse, and the early previews mention the same.
Other new additions include stylus support for scribbling on the screen, integrated SkyDrive, Skype and Yammer support, and a lot more.
The new Office will be released in fall and come in three versions for Windows and OS X. Each version will include the basic apps: Word, Excel, PowerPoint, Outlook, Publisher and Access. In addition, you get the following:
Office 365 Home Premium that comes with 20GB SkyDrive storage and 60 minutes of Skype world minutes per month
Office 365 Small Business Premium that includes business-grade email, shared calendars, website tools and HD web conferencing
Office 365 ProPlus with advanced business capabilities and the flexibility to deploy and manage in the cloud
The new Office will be available as a cloud-based subscription service. As a subscriber, you will get the aforementioned extras and also multiple installs for multiple users and devices. And of course, devices running Windows RT will have the new Office pre-installed.
The new Office is only supported on Windows 7 and 8, with support for Vista and XP being dropped in this version. If you have a Windows 7 or 8 installed on your machine, you can give the new Office Preview a try from here.