Meizu is moving into the home automation game with the new Lifekit system that comprises of multiple devices including a smart bulb, a scale, an air purifier, an smart A/C and a complex four-piece gadget that controls the air quality in your home.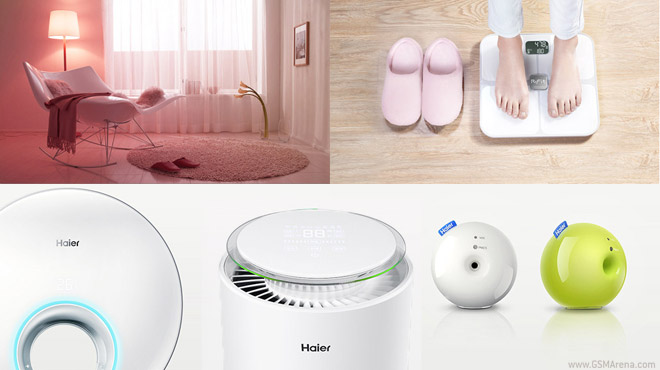 These products are developed in partnership with Haier and Alibaba, with mostly identical hardware but will be integrated into Meizu's Lifekit platform.
The X-Light Plus smart bulbs are LED bulbs that can adjust their brightness to simulate the sunrise and otherwise be controlled your smartphone. Then there's the RyFit scale, which collects info on weight, body fat percentage, and your metabolic age.
The Air Box – which is quite spherical and the green one looks like an apple – is an air purifier. Beyond that it scans the air for volatile organic compounds and PM2.5 air particulates. It has an IR blaster to control air conditioners in conjunction with your smartphone.
Then there's the Air Cube – you guessed it, it's shaped like a cylinder – has four parts that can be assembled and reassembled like Lego bricks. One module is a humidifier, another removes humidity, then there's an air filter and an aroma therapy module.
Then there's a Smart A/C, though information on it is scant. The design is particularly Tron-like though.
Meizu, Haier and Alibaba will cooperate to offer additional devices that will integrate into Lifekit and will offer SDK, which enable third-party apps to join in.