We got yet another high-end Android smartphone to complete our battery test trials. The Meizu MX came up as a large unknown to our office, but quickly started earning fans among the team and completed our review as one of the very decent droids out there.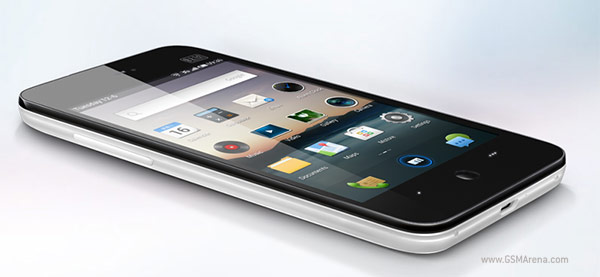 With a 1600 mAh battery and a 4″ screen with a resolution of 960 x 640 pixels, we were expecting a result somewhere in the middle of the pack and that's about what we got from the MX.
As usual, we started with the talk time test and the Meizu MX put in a pretty good performance. It lasted for 8 hours and 39 minutes of 3G talk time, which is easily in the top half of our leaderboard.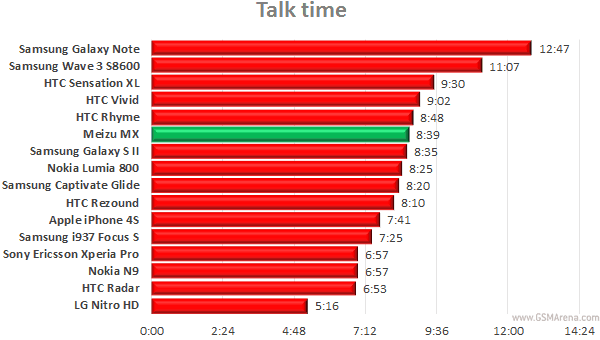 Web browsing test came in second, but the Meizu MX performance here was nothing to write home about. Our automated script only took 4 hours and 35 minutes to deplete a fully charged MX battery and, as you can see from the chart below, we have seen way better.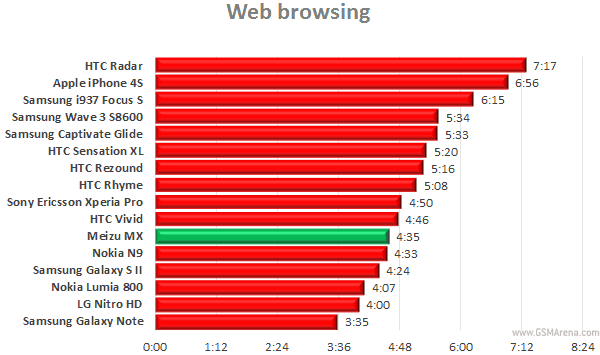 The Meizu MX video playback endurance didn't exactly set the world alight, either. In fact, after losing 90% of its charge in 5 hours and 27 minutes, the MX ranked forth bottom from the 15 smartphones we have tested so far.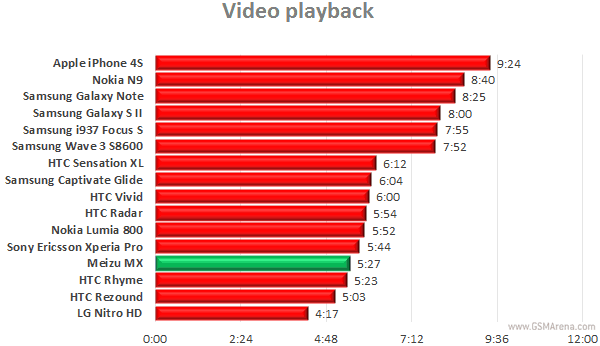 So with one good, one mediocre and one downright poor result in the individual tests, how does the Meizu MX fare in everyday usage? Well, the smartphone got an endurance rating of 39h, which is about average. This means that if you do an hour of talking, video watching and web browsing on the MX each day, you'll have to charge it every 39 hours.