We recently got a set of Meizu EP-40 headphones in the office, and we decided to give them a whirl.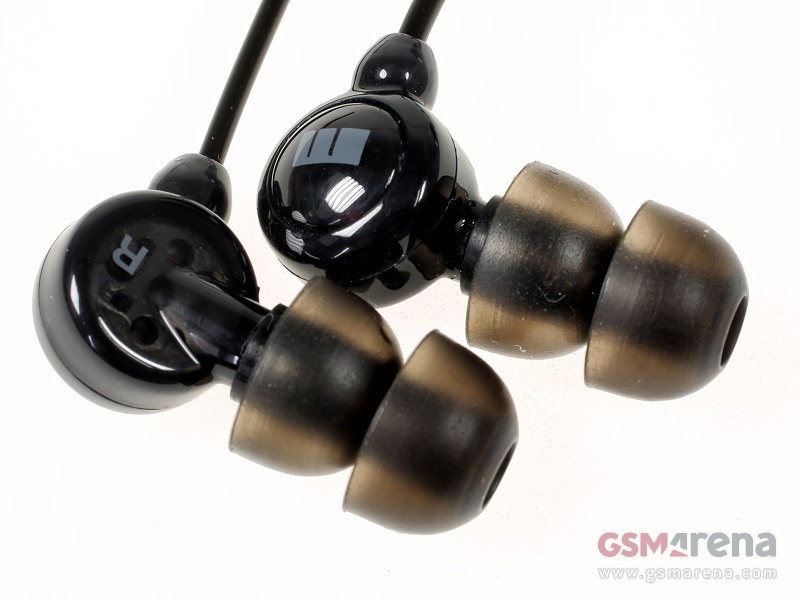 The headphones are designed to have a High Speed Response technology, which ideally minimizes the resistive impact they have on audio signals coming from devices. Here's a full list of specs:
7μm ultra-thin composite diaphragm
8mm powerful drive unit
14 0.05mm high-purity oxygen-free copper headphone wires
3 earplugs in different sizes
Microphone and remote
High-speed Response Technology
Speaker impedance: 16 Ω
Sensitivity: 101dB SPL
Frequency response: 20Hz ~ 20KHz
Maximum input power: 10mW
Length: 1.2m
Plug: 3.5mm
Inside the vinyl box that's designed to look like a record (get it? because records are reminiscent of… oh, nevermind) you'll find the headphones surrounded by foam padding. The three earbud sizes are also housed here, so you have a place to store the sizes you aren't using without the risk of losing them.




No, it's not a roll of electrical tape… • It's the Meizu EP-40 box!
The headphones also come with the usual "remote" wired on the cable. Nonetheless, it has your standard back/forward/play/pause functionality optimized for use on Meizu's Flyme OS music app, found on the Meizu MX. On the back of the remote is a small mic pinhole, you can use the headset for proper voice calls.




The earpiece and wired remote with mic.
The MEIZU EP-40 headphones with remote and microphone are available in any of Meizu's retail stores in mainland China and Hong Kong for 269 CNY or HKD ($34). They're also available via Meizu's online shop here (Chinese).